Hand Coiled Baskets from Rwanda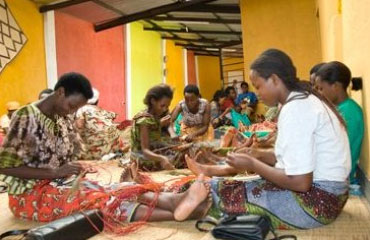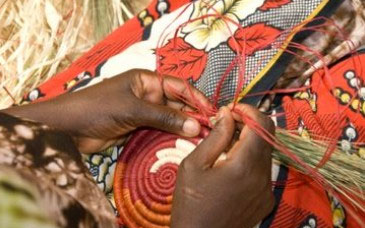 Basket weaving has been a part of Rwandan culture for centuries. In the past, weaving was a hobby for the women or was used to create containers for the giving of gifts. After the 1994 genocide, women began producing the baskets for commercial sale as a way of providing an income for their families.
These baskets are made entirely from organic materials, such as sisal fibers, raffia, sweetgrass, banana leaves, papaya leaves, and other plant materials. The baskets are dyed with either natural plant pigments, tea leaves, or organic dyes sourced in the US.
Each basket has a sewn-in hanger on the back to add beauty to your home. The functional uses of the baskets are many. Use them to hold fruits, vegetables, bread, office supplies, art supplies, or many other functions. The baskets will be a source of conversation with family and friends as you share the vision of helping women work their way out of poverty through beautiful craftsmanship.