7.5" diameter and is 4" tall
This is an exceptionally well made basket, perfectly woven. We have just started working with a new Collective of Weavers who are using new weaves to advance the art form.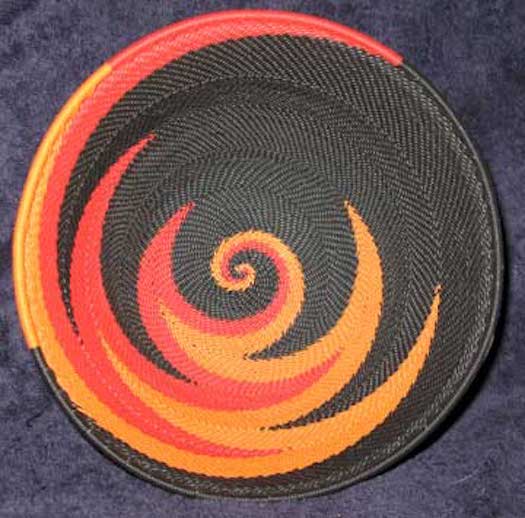 The baskets are made out of the multicolored, coated wires that run within telephone cable. As technology moves toward fiber optics, cable wire is recycled or produced for craft use.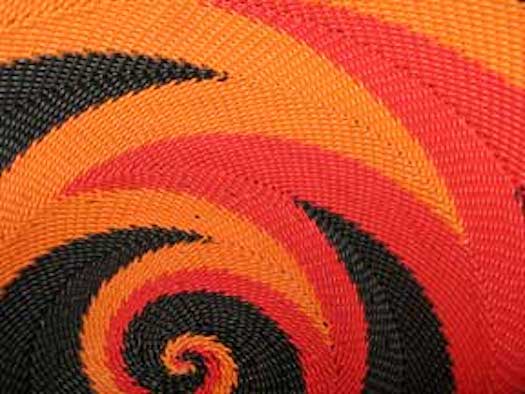 Telephone baskets are very popular and good quality ones are hard to find.
Each one is unique.
Worldesigns is in the process of helping a co-op of South African telephone wire weavers to become financially independent. We hope that their unique art form will appeal to you and that we can continue to sell their artwork.
Marvel at the talent used to make this true work of usable art. Wash with warm soapy water!
A very pretty bowl-shaped basket!
It is also wonderfully crafted.
Compare the quality and even weaving technique of our telephone wire bowls to others.
Extraordinary!