Frank Lloyd Wright's Only Skyscraper

Each art cube features 9 different images, is fun to use, and comes with a descriptive color storycard. These cubes are designed in Italy, have dimensions of 2.8 in.X 2.8 in. square, are made of high quality gloss coated paper and plastic, and come packaged in a printed gift box. Each Made in Museum Art Cube is a Made in Museum exclusive.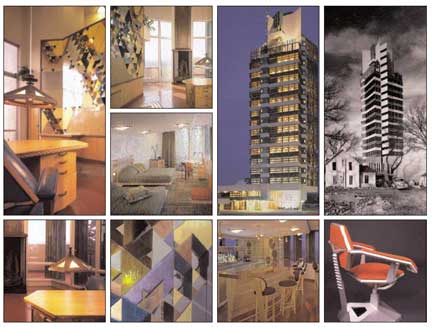 Excerpt from storycard:
The Price Tower represents the skyscraper Frank Lloyd Wright had always wanted to build. This image is just one of the hundreds of photographs taken by Joe Price, son of Harold C. Price, documenting the construction of the Price Tower between 1952 and 1956. The completed structure clearly illustrates Wright's vision of a multi-use high-rise building. This image shows just how modern the Price Tower appeared adjacent to the more traditional architecture of Bartlesville.