The Jewish Museum, New York, NY, USA

Each art cube features 9 different images, is fun to use, and comes with a descriptive color storycard. These cubes are designed in Italy, have dimensions of 2.8 in.X 2.8 in. square, are made of high quality gloss coated paper and plastic, and come packaged in a printed gift box. Each Made in Museum Art Cube is a Made in Museum exclusive.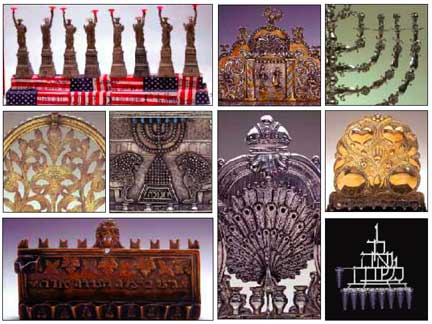 Excerpt from storycard:
While an in-depth exploration of hundreds of examples of one type of Jewish ceremonial object might seem an exclusive subject of interest to a small population of scholars, these lamps actually open worlds of information. They are visual evidence of the dispersion of the Jewish people and the continuity of their culture over five centuries. Some lamps are reminders of the origins Jewish people in the ancient Middle East. Others speak to times of confidence and assimilitation, particularly in nineteenth-and twentieth century European and American cities.