American Art Nouveau
New York Historical Society - NY, NY

Each art cube features 9 different images, is fun to use, and comes with a descriptive color storycard. These cubes are designed in Italy, have dimensions of 2.8 in.X 2.8 in. square, are made of high quality gloss coated paper and plastic, and come packaged in a printed gift box. Each Made in Museum Art Cube is a Made in Museum exclusive.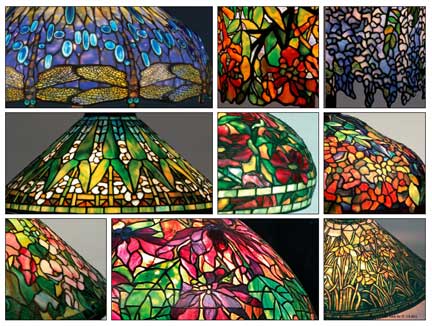 >From the storycard:
Tiffany glass, panelled windows, screens and lampshades are amongst the most remarkable examples of turn-of-the-century Art Nouveau decorative arts in the world and are certainly on of the most important American contributions. In 1984, the pioneering Tiffany collector, Dr. Egon Neustadt, donated 132 lamps to the New-York Historical Society. The cube illustrates a portion of the magnificent the collection, offering a detailed 'behind-the-scenes' history of work at the studios including information about Clara Driscoll, Louis C. Tiffany's right-hand in the design and production of the lamps.