San Diego Museum of Art, CA, USA

Each art cube features 9 different images, is fun to use, and comes with a descriptive color storycard. These cubes are designed in Italy, have dimensions of 2.8 in.X 2.8 in. square, are made of high quality gloss coated paper and plastic, and come packaged in a printed gift box. Each Made in Museum Art Cube is a Made in Museum exclusive.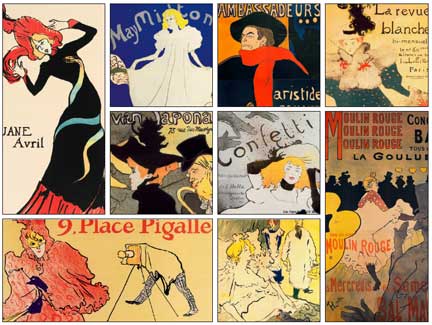 Toulouse-Lautrec. A giant of French Post-Impressionism (19th century). His artwork captured the nightlife of bohemian Paris of the time.Residing In the Montmartre section of Paris, the center of cabaret entertainment and bohemian life, he painted the circus, dancehalls and racetrack, creating his strikingly original lithographic advertisements. This cube includes the most well-known examples. Bold, lucid and profane, they capture the passionate vitality of Parisian joie de vivre. The originals are in the collections of the San Diego Museum of Art. Fully illustrated storycard incl.