Museum of Fine Arts Houston, TX, USA

Each art cube features 9 different images, is fun to use, and comes with a descriptive color storycard. These cubes are designed in Italy, have dimensions of 2.8 in.X 2.8 in. square, are made of high quality gloss coated paper and plastic, and come packaged in a printed gift box. Each Made in Museum Art Cube is a Made in Museum exclusive.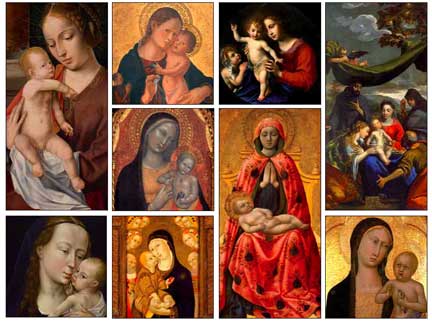 Excerpt from storycard:
.. made many such works including this "sacra conversazione" (holy conversation) in which saints from different historical periods gather around the Virgin and Child. By relying on the identifying symbols that Scarsellino included for each figure, viewers could easily recognize Saints Mary Magdalene, Francis of Assisi, Clare and Peter.